News:

11th May: Version 1.1

I'm still very frustrated about the non appearance in print of the book, once again all due to factors outside my control, it will happen rest assured. In the meantime, a couple of significant new streams of information have turned up, especially regarding FZ's rack systems and electronics, so I am working on producing version 1.1 of the book with some updates and new material. All for the best I think, it would have been a great shame to have published without some of this information.

2nd November: Website Refresh

I've started refreshing the web site, with a new banner using the book cover typeface, and an all- new set of pictures from the book

30th October: Update

I'm very pleased to be working with the Zappa Family Trust to make Zappa's Gear an official ZFT book. We have agreed the cover design, I'm currently working through a few outstanding copyright issues on some of the historic photos. Watch the skies for an official announcement in the next few weeks. Apologies to everyone who has emailed with questions about the publication date, you will get a reply as soon as I can tell you something definite.

8th July: Foreword

Dweezil Zappa has written the foreword for the book. I am eternally grateful for Dweezil's support and assistance with this project.

30th June: Book is complete! but...

All done: 262 page high quality hardback, over 200 original photos, index and glossary, full colour throughout... I'm now waiting on a couple of things outside my direct control, but will be getting the first run to print as soon as humanly possible.

20th April: All coming together

Final(ish) draft is now being given the once over by Chris (tech. consultant on the project). I've selected and edited 100 thumbnail pictures (count them!) and am putting the cover together this weekend, and possibly sneaking in a couple of last minute pages. Halden books has a logo at last.

14th April: Title

Steve has produced a wonderful typeface for the book title, in the style of... well you'll see! Cover design pretty much firmed up.


31st March: 256 pages

It still keeps growing but I think I have the measure of the beast! Only four or five pages to see off this weekend, then it will be down to just (!) editing, proof reading, making final choices about pictures, indexing and so on.

27th March: Update from Dweezil

Was very happy to get email from Dweezil Zappa who tells me he has read all of the (almost) final draft that I sent him. DZ sent me a few updates and corrections and is working on the foreword for the book, I'm so pleased and honoured that he's making the time to do this.

18th March: Zappacast #10 is out

There is a Zappa's Gear spot all about the Roxy SG. This was recorded in 2012 in case you wonder why I'm talking about the Gibson Zappa tribute SG coming out 'next year'. And a correction: Due to a slip of the brain I refer to a Gibson SG 'DeLuxe', I meant to say SG 'Custom'. And if you're reading this then you probably know that, yes, it does matter!

As usual there are plenty of rare Zappa music tracks, and there is discussion about the One Size Fits All album, well worth a listen: zappacast.podomatic.com

15th March: 245 pages done

... about 15 to go (some content will have to end up on the website).

26th February: 201 pages done

About 40 or so to go - what's the weather been like outside?

1st February: 78 pages laid out

That's about a third done out of the expected 240, so far so good, now back to my world of Photoshop and Lightroom...

20th January: Vision Becoming Reality

Had very useful meeting with printers: firmed up on paper quality, page-size, binding etc. Very exciting, hopefully only a few months to go before publication. For those you who have asked to be put on the mailing list rest assured that your details have been filed, even if you have not had an acknowledgement. Meanwhile, following Zappa's Gear on Twitter is the best way to keep informed on the project, I've been posting a few 'teaser' pictures from the book that might be of interest: twitter.com/zappasgear

8th January: Happy New Year

Have started pulling everything together for the final draft, I may be some time...

24th December: Merry Christmas Everyone!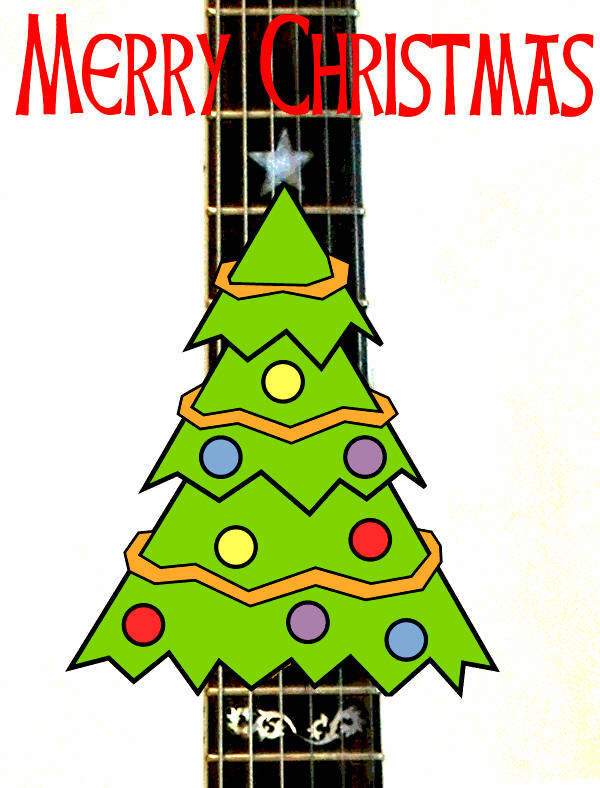 (detail from FZ's Baby Snakes guitar)

20th October: FZ's ideal instrumentation

This quote is way too big for Twitter but too good not to print in full (from the Synclavier section of the book):

'The instrumentation of the ideal Mothers rock and roll band is two piccolos, two flutes, two bass flutes, two oboes, English horn, three bassoons, a contrabassoon, four clarinets (with the fourth player doubling on alto clarinet), bass clarinet, contrabass clarinet, soprano, alto, tenor, baritone and bass saxophones, four trumpets, four French horns, three trombones, one bass trombone, one tuba, one contrabass tuba, two harps, two keyboard men playing piano, electric piano, electric harpsichord, electric clavichord, Hammond organ, celeste, and piano bass, ten first violins, ten second violins, eight violas, six cellos, four string bass, four percussionists playing twelve timpani, chimes, gongs, field drums, bass drums, snare drums, woodblocks lion's roar, vibes, xylophone and marimba three electric guitars, one electric 12-string guitar, electric bass and electric bass guitar and two drummers at sets, plus vocalists who play tambourines. And I won't be happy until I have it." Frank Zappa, June 1968, Hit Parader magazine.

A few months before he died, FZ's last upgrade to his Synclavier gave him a system with 128 voices, in theory it could have just about emulated the orchestra he dreamed of over 20 years earlier.

12th October: Black Widows

OK patient people, not much specific to report, I'm getting a lot of loose ends tied up and finishing off pieces that have been hanging around for ages, the mysterious Acoustic Corporation Black Widow guitars for one (one of which I saw at the UMRK, in a very sad condition).

30th September: Late Again

After a rather fraught few months, I'm getting close to finishing the text of the book, but am about two months behind schedule. I have to face the fact that with the best will in the world it's not going to be in print before Christmas, there is still a lot of work to be done on layout, collating photographs and other production details, and after two years of work I don't want to spoil the end result by rushing it.

So I'm now looking at publishing some time in early 2013 (which is what Gail Zappa suggested to me earlier this year, as it is the 20th anniversary year of FZ's untimely death). My apologies to those of you who are disappointed by this, you can console yourself with all the new product being released by the Zappa Family Trust such as the Roxy CDs. Although I say so myself I'm confident that the end result will be well worth the wait, I'm really liking the way it is coming together.

1st September: Back to 1968

Enjoying listening to Uncle Meat (on vinyl of course) while writing up the Maestro Woodwind Sound System and the Apostolic Blurch Injector.

Back in the modern world I have taken delivery of a calibration device for my PC monitors to make sure that the pictures in the book are as spiffy as possible!

30th August: Where did that month go?

More real-life intrusions onto my schedule... but the end is in sight, will soon have the guitar section written.

21st July: Back in the Saddle

After various social distractions (hey - it was my birthday), I'm now looking forward to a solid couple of days writing. Going to try and get the whole keyboard section finished ...

7th July: In Rotterdam for North Sea Jazz festival...

Feeling suitably righteous after spending a few hours working on book while chums out exploring Rotterdam. EML Synkey and Polybox sections completed, some useful research on the Rainbow Theatre Telecaster, now off for some more good live music.

30th June: Still pressing on

Not much time to post here, need to crack on. Some items of note include FZ's Mesa Boogie Mk 1 amp, Hagstrom Viking Deluxe guitar, and the Oberheim 'Studio' practice amp. In the pipeline: Vox Super Beatle amps, Höfner Pianet/Clavinet duo and the Roxy Gibson SG.

18th June: D'Mini Guitars

I've updated the section on the D'Mini guitars with information gleaned from seeing two of them at the UMRK and talking to Dweezil. Frank had four altogether. Satisfyingly there was not much wrong with the original version, which was one of the two samples I submitted to Gail when I first made my pitch about the book!

11th June: Zappacast Episode 8

As promised, the 'Zappa's Gear' spot in Scott Parker's latest Zappacast is all about FZ's Gibson ES-5 Switchmaster, and includes words from Dweezil Zappa and luthiers Jim Williams and John Carruthers who both worked on the guitar. It's a great show all round, with some rare old Mothers of Invention recordings - Check it out: http://zappacast.podomatic.com/

10th June: Big Muff

Thanks to some help from the folks at Electro Harmonix and the very excellent Mr Kit Rae I have now identified precisely the model of the EHX Big Muff guitar fuzz pedal that Frank Zappa used in his effects rack; from the circuit board that I discovered at his storage facility in LA. Much more exciting for me, it turns out that my own 1977/78 Big Muff pedal is EXACTLY the same as the one FZ used (before he modified the circuit to fit in his rack), same wording on the case, same circuit board with same markings and colour, same capacitors, same transistors. Very pleased about that!

4th June: Detective work

Sleuthing around this week I've pretty much pieced together the story of the Vox Wah-Wah guitar, located the maker of FZ's classical Spanish guitar, tracked down some useful information on the Hagstrom/Ampeg guitar synthesizer, dug up more clues on the history of the modifications to the Switchmaster guitar, and found some footage of FZ with his Gibson acoustic guitars: one being played upside-down by the late Larry 'Wild-man' Fischer at his house.

26th May: Unplugged

Having a break from electric devices, I've been working on the acoustic guitar section including
FZ's 1971 Guild F30R, which although rarely seen on stage or recording looks fairly well used. Also completed the page on picks, following up some useful information from Dweezil Z.

22nd May: Another mystery

What on earth were those Barcus Berry pickups that FZ fitted to some of his guitars? See in the Supplementary section. What else has been achieved; recorded a new section for the next ZappaCast podcast, various wonderful Musitronics pedals, ProCo Rat, touring racks, lots of research through dusty old guitar magazines, it's all a bit of a blur really!

11th May: Sublime to ridiculous

Been working on the piece about FZ's wonderful Alembic F-2B pre-amp (he got one for Tom Fowler too), and also on the ludicrously primitive 6 channel PA mixer that the Mothers of Invention used during their tenure at the Garrick Theatre in New York.

Also - all the units in the 1988 rack have now been identified. Delighted to find that the old Big Muff pedal I have is the same vintage as the one in FZ's effects rack; also I now know FZ's settings for his MXR Flanger (this special information will probably be leaked in a future 'Zappa's Gear Facts' tweet!).

5th May 2012: No time to stop and chat!

More effects (Ibanez FL-303 Flanger, MXR Flanger, MXR Distortion plus - the unidentified unit mentioned below), Rex Bogue semi-acoustic guitar, still more on the Switchmaster (to feature in a future ZappaCast), started updating the links section of the website, more design work, catching up on getting interviews transcribed and Dutch and German magazine articles translated, it's all go!

21st April: Effects archaeology

This weekend I will be analysing the photos of the remnants of one of FZ's effects racks discovered at Joe's Garage. We found various rack-mounted circuits from units such as the 'Systech Harmonic Energizer', Electro Harmonix 'Big Muff' and 'Small Stone' pedals, and an as yet unidentified MXR unit.

14th April: Photos

I have loaded around 800 photos of Zappa equipment onto my iPad to sort through!

6th April: Zappacast #7 is out.

The 'Zappa's Gear' spot in Scott Parker's latest Zappacast is all about the Hendrix Strat, and includes a chat I recorded with Dweezil Zappa in January about the guitar and his rebuilds of it. Check it out: http://zappacast.podomatic.com/

5th April: Jim Marshall

Sad to hear of the death of Jim Marshall, a great British engineer without whom FZ's guitar playing (and almost every significant rock guitarist) would have sounded very different. FZ had at least one (usually two or more) Marshall amps on stage with him at almost every performance from 1970 until his last tour in 1988, we found seven of them on the shelves in the UMRK in January.

Only a couple of years back I joined the long queue at a music exhibition in London to get Jim's autograph on a poster, he smiled warmly as I muttered my incoherent thanks for everything he had done for music, shook my hand, and although obviously in frail health signed his name clearly "To Mick, Sir Jim Marshall OBE 2008". His signature still looked just like the Marshall logo, his name will live on as long as musicians still want to make loud guitar music.

2nd April: Back at Base (head spinning)

Back home after a very intense couple of days photographing at Joe's Garage and the UMRK studio and workshops this time. I have seen and photographed many precious things!

Highlights including Paul Buff's 5-track recording head from the PAL studios, the effect pedal rack units from FZ's on-stage rig from the 1970s, the MOI PA amplifier used at the Garrick theatre in 1967, the original Harrison recording console from the UMRK, FZ's collection of very expense studio microphones, and FZ's custom touring coffee machine flight case!

It was also a great pleasure to spend some time talking to ZPZ bass player Kurt Morgan about his day-job as the ZFT 'ScoreMeister', curating FZ's written music. Kurt showed me some of the score's he is working on, talked to me about FZ's own chord dictionary, and we discussed such weighty matters as FZ's notation style for beaming complex tuplets. I'm so glad that I took that Berklee on-line course on music notation a few years back, I just about managed to keep my head above water!

Many thanks again to Gail Zappa and her team for setting this up, to Richard Landers and Kurt Morgan for all their help, and Joe Travers for letting me clutter up the UMRK control room while he was working on a future project. I can't tell you about what I heard, but despite Joe's concerns about the meters being in the red it sounded great to me!

24 March 2012: Packing

Getting ready for second research and photography trip to LA: I'm going to Joe's Garage :-)

Gail Zappa gave the book a very nice teaser trailer on her 'GZ Sez' section of the Zappa.com website:

17 March 2012: Onward

Another mixed bag of subjects this week, Gibson ES-355, Farfisa Professional, Wurlitzer 200, various percussion instruments discovered at the UMRK, AKG D-99C 'Harry' Dummy Head microphone.

Very good to hear from Ray White, interview being planned.

Got my copy of Bat Chain Puller! Nothing to do with the book but how good to hear it properly after all these years.

11th March 2012: Gibson SGs

Having an SG frenzy this week, working on the Bath Festival, Roxy and Baby Snakes SGs, have some great photos of last two. Linndrum and Jacobacci Studio 3 guitar also done.

Spoke to Chris Moore, the inventor of the Ursa Major Space Station reverb unit, he was very pleased to hear that FZ's unit is still in the UMRK.

Pleased to see that Kurt Morgan, who was of great assistance on our last trip to the UMRK, has now been officially announced as the new ZPZ bass player. He makes good coffee too!

Starting to plan LA trip #2 at the end of the month. "It's all coming together" as Dondy Lion would say.

2nd March 2012: Pressing on.

Started sorting through the pictures from last trip to UMRK. Firming up on the book design and layout. All looking very tasty indeed!

Höfner 500/8 BZ Bass, Coral Electric Sitar in the bag, updated the Switchmaster and other early sections with new pictures and info, various other guitar pieces nearing completion, starting to pull Synclavier material together.

18th February 2012: London Symphony Orchestra.

Having a Zappa LSO weekend; I interviewed David Ocker (solo clarinet on the recordings), plus writing up the Lexicon 224-X reverb unit and the Crown PZM microphones pioneered on the albums, I'll probably get to the Sony PCM digital tape recorders while I'm at it. I think I prefer the original reverb-heavy LP versions.

Guitar fans need not despair, I also had a very informative interview with Jim Williams who was employed by luthier Rex Bogue and (among other things) worked with him on the original FZ incarnation of the Hendrix strat.

12th February 2012: George Duke.

Posted a transcript of the George Duke interview .

5th February 2012: Dweezil Zappa / Hendrix Strat podcast

Have put together the Zappa's Gear slot for upcoming episode 7 of the Zappacast podcast, featuring Dweezil Zappa talking about the Hendrix/Zappa strat.

3rd February 2012: Ralph Humphrey.

Was great to speak to drummer Ralph Humphrey about his time with FZ.

28th January 2012: Zappa's Gear Interviewed.

I've been interviewed by Andrew Jacobs for the Decibel Geek website.

26th January 2012: Back home.

We had a fantastic trip to LA, culminating in an a day spent at the UMRK photographing FZ's guitars and amplifiers, and interviewing Ruth Underwood and Todd Yvega. Many many thanks to Gail Zappa for setting this up, to Thomas, Kurt and Joe for all their help, and Diva for brightening up our day with smiles and pizzas.

Other highlights on the way included interviewing Dweezil Zappa at his studio, spending an afternoon at Thomas Nordegg's place being shown round his amazing guitar rig, meeting FZ's guitar makers Kunio Sagai and John Carruthers, and talking to Guitar Centre's Dave Weiderman, who took FZ's hand prints for the 'Rock Walk' outside the LA store.

Now we are back with several hundred pictures to sort through, interviews to transcribe, numerous follow-up interviews to schedule, and then it's full steam ahead to get the book completed.

Gail's last words to me as we left the UMRK were "Don't let me down now!", I replied "I wouldn't dare" :-)

20th January 2012: Field trip to LA.

I'm in FZ's homeland; to photograph gear, meet people and conduct interviews.

10th January 2012: George Duke.

Had a great interview with George Duke, very engaging and funny man, may post transcript when I get a moment.

6th January 2012: Website tweaks.

I've added a new "" section, which is where I'll put interviews, photos, general stuff that there won't be room for in the book. To kick it off there is a transcript of the full Tommy Mars interview, an update to the E-mu modules page, and a page collecting my 'ZGFacts' tweets. More soon...

4th January 2012: Zappacast #5 is out.

The 'Zappa's Gear' spot in Scott Parker's latest Zappacast is all about FZ's use of the vocoder, includes some of my interview with Tommy Mars, check it out at http://zappacast.podomatic.com/

30th December: I've been busy - honest!

Yikes - no news for 3 months! I have not been idle - much progress has been made, covering many topics including (just to whet your appetite) : the 'Freak Out' Telecaster, the Electro Wagnerian Emancipator, the Boesendorfer Imperial Grand Piano, the stolen Les Paul Gold Top, Floyd Rose whammy bars, Martin D18s, ARP 2600 and lots lots more, really.

Currently I am looking at a publication date of August 1st 2012.

There - I've said it now - it's going to be a busy 6 months!

4th September: Identify the Mystery Modules

FZ's E-mu synth had four custom modules - can you help me identify them?
See the page in the Extracts section.

3rd September: Still progressing

E-mu synth section finally done - for some reason this was more complicated than I was expecting - which is how FZ felt about the actual instrument! Strings, Picks, Allison Research studio equipment also in the can, working on Synclavier, more synthesizers and Marshall amplifiers this week ...

23rd August: Back in Blighty

Back from a quick European tour - first Paris and then the Zappanale festival in Bad Doberan, Germany to talk gear with various FZ alumni (and also to take-in some great music and fine German beer - researching a book is a tough job but some-one has to do it)!

The observant among you may notice that the stock photo of the E-mu synth on the home page has been replaced with a detail from FZ's massive system -you can see it on display in the Musee de la Musique in Paris.

14th August 2011: Zappacast #4 Part 1

The 'Zappa's Gear' segment in part 1 of Scott Parker's 'Zappacast' podcast is all about Wah-wah pedals (FZ's use and the history thereof). You can find it at http://zappacast.podomatic.com/

4th August 2011: Supro Dual-Tone

Added a section to Extracts - hoping someone out there has some information on this guitar. Meanwhile pressing on with work on the updated Hendrix Strat, more studio gear and effect pedals, Marshall Amps, the e-mu synthesizer - all grist to my mill. Recorded a spot for the next ZappaCast podcast - coming soon.

2nd July 2011: Extracts

Extracts section added to the site, just the Introduction and Table of Contents for now, more in the fullness of time. Microsoft Word tells me I have over 100 pages of completed product, lots more still in research and draft stages but I reckon I must have passed the half-way stage - onward...

25th June 2011: Progress

Back on track after various distractions over past two weeks. Interesting new stuff (to me anyway) including 12 string guitars, Orange amplifiers, Ursa Major Space Station reverb, the bicycle!; and have started a glossary for any non musishmuns. Updated the early guitars section thanks to useful input from Frank's brother Bobby. Will post some extracts here soon.

11th June 2011: Zappa's Gear on Twitter

You can now follow Zappa's Gear on Twitter at twitter.com/zappasgear

30th May 2011: Zappacast #3

There is a 'Zappa's Gear' segment in the latest 'Zappacast' podcast - which you can find at http://zappacast.podomatic.com/ - in which I talk about the very first guitars that Frank Zappa used.

This episode features a wealth of fascinating material covering the early days of Frank Zappa's career - another epic from the sure hands of Scott Parker and Andrew Greenaway, and compulsory listening for all Zappa fans.